2018 ARTISTS
Authors – Musicians – Visual Artists – Chefs – Thinkers
Visit our RESERVATION HELP page
for schedule and ticketing assistance.
A Lua Alicia
Bossa Nova under the stars! A late night romantic open air concert on the outdoor stage featuring A Lua Alicia, a wonderful NYC Brazilian band led by our own Chrissy Armstrong, backed up by some first rate NYC musicians, Paul Armstrong, Gustavo Amaranto, Yunior Terry, Ze Mauricio and Luis Ebert.
EVENTS: July 27th
Amy Julia Becker
Amy Julia Becker is the author of White Picket Fences: Turning toward Love in a World Divided by Privilege, Small Talk: Learning From My Children About What Matters Most, A Good and Perfect Gift: Faith, Expectations and a Little Girl Named Penny (a Publisher's Weekly Top Book of 2011), and Penelope Ayers: A Memoir. A graduate of Princeton University and Princeton Theological Seminary, her essays about faith, family, and disability have appeared in the Washington Post, The New York Times, ABCNews, the Atlantic, Vox, The Huffington Post, and more. Amy Julia is a member of INK: A Creative Collective. She lives with her husband Peter and three children, Penny, William, and Marilee in western CT.
Events: August 1.
Amythyst Kiah
A professed Southern Gothic, alt-country blues singer/songwriter based in Johnson City, TN, Amythyst Kiah's commanding stage presence is only matched by her raw and powerful vocals—a deeply moving, hypnotic sound that stirs echoes of a distant and restless past.
EVENTS: August 3rd
Béla Fleck & Abigail Washburn
Béla Fleck & Abigail Washburn have been dubbed "the king and queen of the banjo" (Paste Magazine). Béla Fleck is a fifteen-time Grammy Award winner who has taken the instrument across multiple genres, and Abigail Washburn a singer-songwriter and clawhammer banjo player who re-radicalized it by combining it with Far East culture and sounds. With a musical partnership like no other, the two present music that feels wildly innovative and familiar at the same time.
EVENTS: July 21st
Ben Sollee
Ben Sollee is a cellist, singer-songwriter, and composer known for his political activism. He has performed and collaborated with numerous artists including Bela Fleck and Abigail Washburn. He has been invited to perform and speak on sustainability at a number of festivals including South by Southwest Music, TEDx San Diego and Richmond, Telluride Mountainfilm, EarthX and more. He was the inaugural Five Senses Festival's musician in residence and is glad to be back.
EVENTS: August 3rd
Caitlin Sollee
Caitlin Sollee is the Foundation Coordinator at the Little Loomhouse in Louisville, Kentucky. This Festival, join Caitlin in weaving while in a beautiful natural landscape! Each student will complete their own nature tapestry to take home, experience weaving on table top loom and will have the opportunity to collaborate together on a woven teepee structure. Students will explore the festival site for bits of nature to include in their art, working to create woven masterpieces that will engage each of their five senses.
EVENTS: August 2nd, 3rd & 4th
Capoeira Sul da Bahía
Capoeira Sul da Bahía has been in Santa Barbara since 2000. Contra Mestre Chin has dedicated his life to capoeira and take his teachings as well as his students very seriously. Their mission is to spread the tradition and art of capoeira and its roots to everyone, children and adults alike.
EVENTS: July 27th
Cassandra Purdy
Cassandra Purdy is a vegetarian chef with 25 years of cooking experience, from Greenpeace ships to shamanic retreats in India to private chefing in NYC. She specializes in seasonal, farm-sourced foods, and loves teaching how to make cooking part of a spiritual practice. She is currently working on a book about her experiences as a chef around the world called, Biting the Hand.
Cassandra will be the Festival's on-site chef!
Claire Messud
Claire Messud is a recipient of Guggenheim and Radcliffe Fellowships and the Strauss Living Award from the American Academy of Arts and Letters. Author of six works of fiction including her most recent novel, The Burning Girl, she lives in Cambridge, Massachusetts, with her family.
EVENTS: July 21st
Photo: Greta Rybus

C.C. White
C.C. White's unique, soul-flavored chant performances effortlessly enrapture audiences, lifting their vibrations sky high with powerful, soaring call-and-response vocals and masterful musicianship. Her critically acclaimed album, This IS Soul Kirtan!, debuted on top of the iTunes World Chart. She continues to tour all over the World, delivering a divine message of love and hope, and embracing audiences with her huge heart and moving, uplifting voice.
EVENTS: July 28th
Dani Shapiro
Dani Shapiro's books include the memoirs, Hourglass, Still Writing, Dani Shapiro is the best-selling author of memoirs Hourglass, Still Writing, Devotion, Slow Motion and most recently, Inheritance (2019). A sought-after speaker, Dani provides a stirring window into spirituality, relationships, tragedy, community and the artistic process.
She lives with her family in Litchfield County, Connecticut.
EVENTS: July 27th
Daniela Rus
Dr. Daniela Rus focuses her research on robotics, mobile computing, and data science. Dr. Rus is the Andrew (1956) and Erna Viterbi Professor of Electrical Engineering and Computer Science and Director of the Computer Science and Artificial Intelligence Laboratory (CSAIL) at MIT. She earned her PhD in Computer Science from Cornell University.
EVENTS: August 4th
Edmar Castañeda
Edmar Castaneda is one extraordinary harpist. Revealing qualities in the instrument that you have never even imagined possible, Castaneda merges innovation and his ancient Colombian folk music to create a moving and unique voice on the global new jazz stage. And, with a wealth of innovative collaborators, Castañeda continues to spark creativity with his instrument.
EVENTS: July 26th
Emily Kent
Pilobolus Education and Community Outreach Manager Emily Kent will be leading two one-hour workshops to help older adults reconnect with their bodies and environment.
EVENTS: July 26th & August 2nd
Gabrielle Hamilton
Gabrielle Hamilton is an American chef and author. She is the chef/owner of Prune, a restaurant in New York City, and the author of Blood, Bones, and Butter, a memoir.
EVENTS: July 27th
Institute for American Indian Studies
The Institute for American Indian Studies is a museum and research center that is dedicated to preserving the history and traditions of the Native American Peoples. The museum's mission is to educate its visitors on the Native American Culture through unique, informative, and engaging experiences. With thousands of artifacts and cultural items, their exhibits feature over 12,000 years of human history as well as represent indigenous communities throughout the Western Hemisphere.
Jampa Stewart
Jampa Stewart began his training in Zen meditation at age 16 with Roshi Philip Kapleau. Since then, he has trained with outstanding leaders in the global community. Jampa is a Senior Healing Tao Instructor and Chi Nei Tsang Instructor, certified by the Universal Healing Tao, and is the co-founder of Healing Tao USA. He received his Masters of Science in Oriental Medicine from Southwest Acupuncture College (SWAC) in Santa Fe.
EVENTS: July 21st, 26th, 27th, 28th & August 2nd, 3rd, 4th
Jessica Russell
Jessica Jane Russell is a passionate advocate for creativity. Evolving her own practice in service of the children of our community, she is a creative entrepreneur and teaching artist. In 2017 she founded ARTROOM Atelier, a creative space for children and families, located on the Arts Factory, Bantam, CT, which offers all ages of children process based art classes, playdates, and parties.
EVENTS: July 21st, July 27th, July 28th & August 2nd, 3rd, 4th
John Cushing
The John Cushing Big Band is a 19 piece dance band dedicated to bringing you an all-inclusive investigation of emotion and release - for the sake of art, the perseverance of jazz culture, spontaneity, and freedom to feel as one experiences the world. Under the curation of John Cushing, the band features a body of their original work, and reinterpretation of folk musics from throughout the Americas.
EVENTS: July 21st
Joshuah Campbell
Joshuah Campbell is a singer-songwriter and actor originally from Cheraw, South Carolina. His performance practice trots the lines between genres, and does not shy away from using music as a tool for social justice. Joshuah has a BA from Harvard College and is a student at Union Theological Seminary.
EVENTS: July 26th
Julian Fleisher
Julian Fleisher is a restless creative spirit: a singer, writer, composer, producer and performer living in New York and traveling where his music takes him. Throughout Fleisher's ongoing prolific career, he composed the music for John Cariani's Almost, Maine, the most produced play in America, has authored The Drag Queens of New York: An Illustrated Field Guide (Riverhead), and is currently host of WNYC Studios' The Naked American Songbook.
EVENTS: July 27th, 28th
Lauren Booth
Lauren Booth is a visual artist and neon sculptor whose work has been featured in the Rothschild Collection at Windmill Hill, The Mattatuck Museum, and The Norman Foster Foundation headquarters in Madrid, Spain. It has been seen in Architectural Digest and is in distinguished collections around the world.
Onsite installations: neon sculptures.
Lela Ilyinsky
Lela is an RYT 500-hour certified Yoga Teacher. She completed her first teacher training while living in Seattle in 2015, through Corepower Yoga, and completed a 300-hour advanced teacher training at Sanctuary Power Yoga in 2018. When she's not teaching yoga at Valley Spirit, Lela works as a business consultant and artist. She lives in Washington, CT with her boyfriend Sam Funk and their dog, Waverly.
EVENTS: July 21st, 26th, 27th, 28th & August 2nd, 3rd, 4th
Mark Seliger
Mark Seliger's work has been exhibited in museums and galleries around the world and have frequently featured in magazines like Rolling Stones, Vanity Fair, GQ, Italian Vogue, Harper's Bazaar, Elle and many others. He is also the recipient of the Alfred Eisenstaedt Award, Lucie Award, Clio Grand Prix, Cannes Lions Grand Prix, The One Show, ASME, SPG, and the Texas Medal of Arts Award. Co-presented by KMR Arts.
EVENTS: July 26th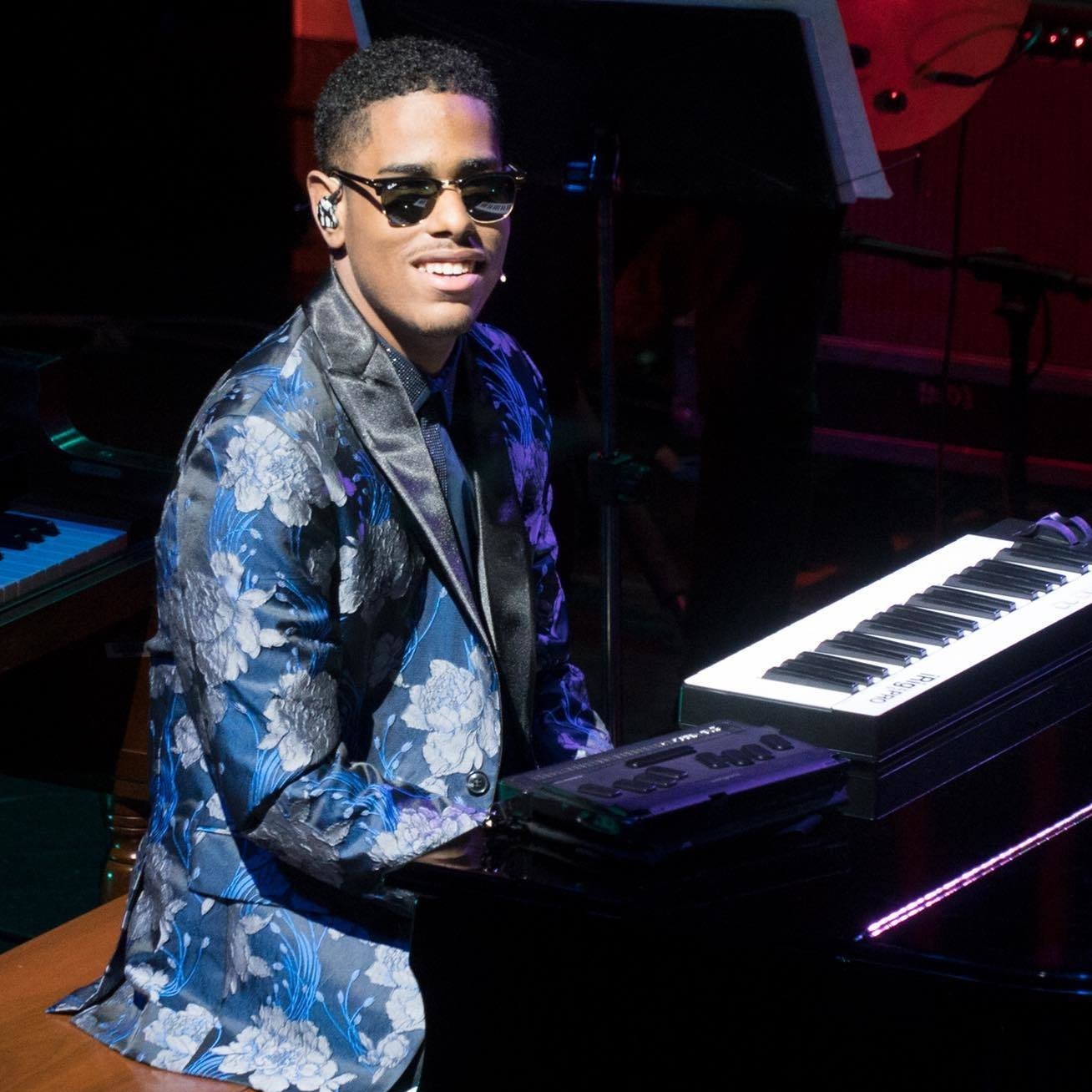 Matthew Whitaker
Matthew Whitaker grew up surrounded by music. He is currently studying classical piano and drums at The Filomen M. D'Agostino Greenberg Music School in NYC, the only community music school for the blind and visually impaired in the US. Matthew has received the "Outstanding Soloist Award" from Jazz at Lincoln Center's Charles Mingus High School Competition & Festival and the Essentially Ellington High School Jazz Band Competition & Festival. He also received The Herb Alpert Young Jazz Composers Award winner for his original song 'Emotions!" Matthew Whitaker is presented in partnership with the Jazz Foundation of America.
EVENTS: August 2nd
Mollie Battenhouse
Mollie Battenhouse is a New York based Master of Wine and Advanced Sommelier. Mollie works full-time for Jackson Family Wines as the National Director of Wine Education and Oregon Specialist, is a Partner in Ring It, Inc./Wine Ring, teaches at the International Wine Center, and does some freelance consulting and writing. She can be found in the garden, the kitchen, the pool, or enjoying nature in her free time.
Nano Stern
Political, outspoken and passionate, Chilean singer-songwriter and activist Nano Stern has created his own musical language – an otherworldly sound that blends the youthful exuberance of folk music mixed with years of classical and jazz training against the powerful force of traditional Chilean revolutionary songs. What has emerged is a brilliantly layered confluence of indigenous, African, European and North and South American musical influences that reverberate with a soulfulness and originality unlike any other.
EVENTS: July 27th
New York Academy of Art
The New York Academy of Art combines intensive technical training in the fine arts with active critical discourse. Academy students are taught traditional methods and techniques and encouraged to use these skills to make vital contemporary art. The Academy serves as a creative and intellectual center for all artists dedicated to highly skilled, conceptually aware figurative and representational art.
EVENTS: August 2nd
Nicole Krauss
Nicole Krauss is the author of the New York Times bestsellers, Great House, a finalist for the National Book Award and Orange Prize, and The History of Love, which won the Saroyan Prize for International Literature and France's Prix du Meilleur Livre Etranger, and was short-listed for the Orange, Medicis, and Femina Prizes. Her fiction has been published in the New Yorker, Harper's Esquire, and The Best American Short Stories, and her books have been translated into more than thirty-five languages. She lives in Brooklyn, NY.
EVENTS: August 2nd, 3rd
Nortec Collective
Nortec Collective Bostich + Fussible emerged from the burgeoning Tijuana electronic scene, performing a style of music that they invented called Nortec - a fusion of Norteño ("from the North") and Techno, a collision between the style and culture of electronica music, characterized by dance beats, fused with traditional forms of Mexican music. Over the years, the group has garnered multiple Grammy and Latin Grammy nominations and has toured the globe, gracing the stages of Coachella, Bonnaroo, Outside Lands, The Opening Ceremony of the Panamerican Games, Austin City Limits, the Hollywood Bowl, SXSW, Glastonbury, and more.
EVENTS: July 26th
Pilobolus
For 45 years, Pilobolus has tested the limits of human physicality to explore the beauty and the power of connected bodies. We continue to bring this tradition to global audiences through our post-disciplinary collaborations with some of the greatest influencers, thinkers, and creators in the world. Finds us @pilobolus: facebook - instagram - youtube - twitter #pilobolus
EVENTS: July 21st, 27th 28th & August 4th
Randy Polumbo
Randy Polumbo lives and works in New York City and Joshua Tree, California as a visual artist, master builder, and designer. A graduate of The Cooper Union School of Art, his work has been exhibited internationally. He has exhibited recently at Coachella, Bombay Beach Biennale, Bass Museum in Miami, Art Basel Miami Beach and Burning Man. Recent exhibits include Steven Kasher Gallery, Imago Gallery, Paul Kasmin Gallery, BoxoFFICE, and High Desert Test Sites, Joshua Tree, CA.
Onsite installations: glass and metal sculptures.
Ray Underwood
Local Geologist Ray Underwood is a Founding Member of the Geological Society of Connecticut, and serves as Geologist for GeoDesign, a geo-engineering firm in Middlebury, Conn. and is owner of Marbledale Self Storage, New Preston, Conn. Mr. Underwood has served on the Washington Club's board of Governors, and has beenawarded the Washington Citizen of the Year. He is a magna cum laude graduate of the University of Connecticut with a bachelor's degree in geology and a master's degree in geological sciences.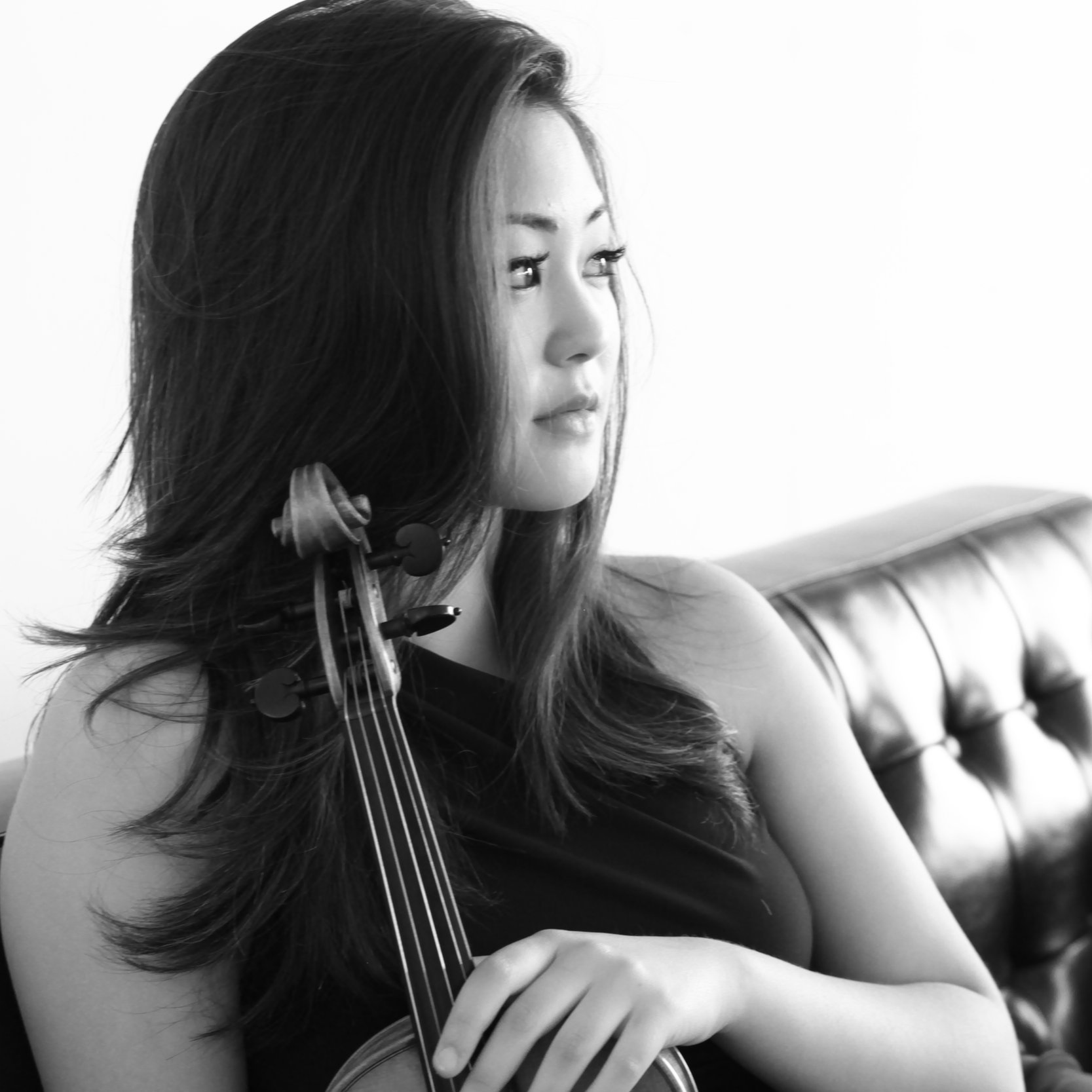 Simone Porter
Violinist Simone Porter has been recognized as an emerging artist of impassioned energy, interpretive integrity, and vibrant communication. She has debuted with the New York Philharmonic, the Philadelphia Orchestra, the Los Angeles Philharmonic; and with a number of renowned conductors, including Gustavo Dudamel, Yannick Nézet-Séguin, Stéphane Denève, Nicholas McGegan, Ludovic Morlot, and Donald Runnicles. She returns to the Five Senses Festival this year.
Sumire Hirotsuru
Violinist Sumire Hirotsuru, born in Oita, Japan, has multifaceted interests in music, education, and media. She often performs with Yo-Yo Ma and the Silk Road Ensemble, has recorded video game soundtracks including Final Fantasy series, and has served as a co-concertmaster of the Juilliard Orchestra. She founded Smilee Entertainment LLC in 2018 and has published her first book in Japan on February 15th, 2019.
EVENTS: July 21
Terry Radigan
Grammy nominated songwriter Terry Radigan mixes her gritty Brooklyn sensibility with a deep respect for classical American roots, country and soul. She has had her songs covered by a wide variety of artists including Ashley Macisaac, Trisha Yearwood, Patty Loveless and Anúna. She is also a member of the musical group VickiKristinaBarcelona.
EVENTS: July 28th
KURT NEALE
Kurt is the director and producer of NORMIE, a feature length documentary graciously screened here at the Five Senses Festival. Kurt is a native of Texas and has worked in 17 countries over the past 40 years as a filmmaker, photographer and storyteller. Kurt's work unveils the complexities of sensitive subjects, provoking self-reflection while cumulating with the mysterious collision of truth and grace.
JULIE NEALE
Julie Neale is a Producer and Creative Collaborator for ASK, a feature length documentary.
KRYSTOF WITEK
Krystof Witek is active as a performer, arranger and
musical coordinator. Currently he holds a violin chair in
the Broadway production of The Lion King. He is also
concertmaster of the Greenwich Symphony.
TANYA WITEK
Tanya is on the woodwind faculty at Montclair State University and has worked as a teaching artist and consultant for Lincoln Center Institute, Juilliard, the New York Philharmonic and Carnegie Hall. She has been the recipient of many awards, including the The National Arts Club's Tilden Prize (Jean-Pierre Rampal, jury chairman), a Fulbright Grant, a Sony ES Award for Excellence and the Juilliard Concerto Competition.
YOUSIF SHERONICK
Yousif's unique skills in both World and Classical music have led him to perform with a diverse range of ensembles and musicians including Philip Glass, Yo-Yo Ma, Laurie Anderson, Ethos Percussion Group, Lark Quartet, Silk Road Ensemble, Branford Marsalis, Sonny Fortune, Glen Velez and Paul Winter.
KATHRYN LOCKWOOD
Kathryn is the violist of the internationally renowned Lark Quartet, a unique viola and percussion duo with her husband, duoJalal, and performs as a guest with numerous other prestigious groups.
SAM SIEGEL
Sam has been awarded the Gold Award from the National YoungArts Foundation and has been nominated to be a Presidential Scholar in the Arts. In 2015, he was awarded two first-place prizes in the SF Bay Area NATS Competition, and traveled to Boston and Chicago for the Classical Singer Vocal Competition. Sam made his opera debut in Handel's Serse with SOTA Vocal in San Francisco.
Header photo by Megan Moss Freeman.